Books > The Joshua Priest: A Biography of Faith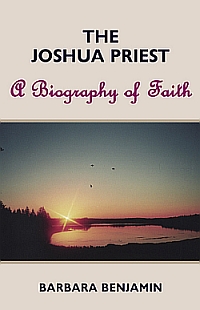 Book Details
| | |
| --- | --- |
| ISBN | 978-0-9794579-7-5 |
| Author | Barbara Benjamin |
| Publish Date | 2010-07-01 |
| Type | Nonfiction |
| Price | 9.95 |
Book Description
Since the publication of Joshua in 1983, countless millions of readers across the globe have found their faith transformed by "the good news" of Jesus' unconditional compassion and love that they encounter in the writings of Father Joseph Francis Girzone, The Joshua Priest. Here, in this inspiring biography, the reader discovers the deeply rooted faith and raw courage that, on critical occasions, saved Father Joe's life and made his Joshua ministry possible, a faith that remained steadfast in the face of daunting personal crises and turbulent world events.

Father Richard Rohr, O.F.M., Founding Director of the Center for Action and Contemplation in Albuquerque, New Mexico, praises The Joshua Priest: "It has been said that ideas do not change people, but people change people. In this book you will have two beautiful 'people' encounters, with a great man and with the great woman who writes about him."

Father Philippe Charles, TOR, writes: "With sensitivity not only to the written word but also to the forces which generate personal development, Barbara Benjamin writes a biography of faith that is breathtaking and spirit-warming, filled with smile-inducing beauty and rueful truth."